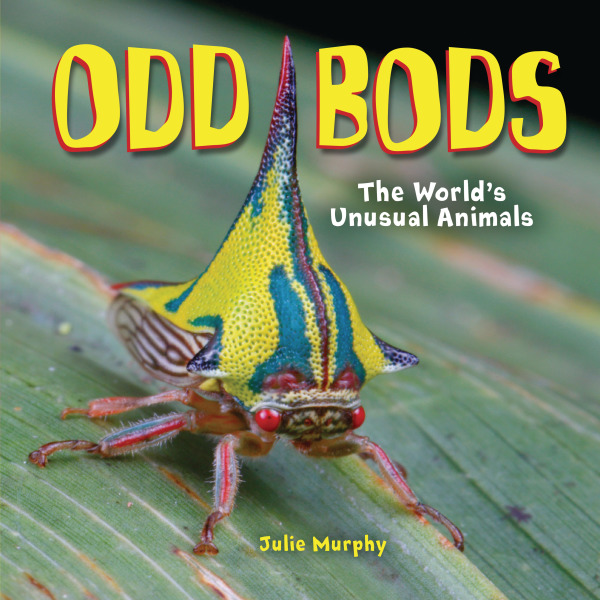 Odd Bods: The World's Unusual Animals
Long snouts, bright-red lips, pointy heads . . . the animal kingdom is full of critters with unique features. Learn about the incredible adaptations that help these creatures―and their odd bods―survive and thrive all around the globe!
Reviews
"[P]rovides plenty of information about animal adaptations and how these adaptations help the animals survive."— School Library Journal, 2021
"High-interest content and visuals will appeal to reluctant readers and animal lovers alike. " – Booklist, 2021
"One of my favorite nonfiction picture books so far this year." – Melissa Stewart, Author extraordinaire,  Bookology, 25 May 2021
"an engaging glimpse at some lesser-known species" – The Horn Book Guide, 16 Sept. 2021
2021 Best Science & Nature Books for Younger Readers list –  Betsy Bird, School Library Journal
2022 Bank Street Best Children's Books of the Year list – Bank Street College of Education.
"a super entertaining primer on evolutionary science" – 10 best nonfiction books for 1st graders on Epic!, Apr. 2021